2-DAY ADVANCED DEFENSIVE & EVASIVE DRIVING COURSE
ADVANCED SECURITY DRIVER SKILLS AND ONLINE TRAINING THAT PRODUCES KPIs
COURSE OVERVIEW
This dynamic 2-day evasive driving & vehicle dynamics and online training program is designed for professional security drivers, executive drivers, and executive protection teams seeking to build advanced evasive driving skills and push beyond their current limits.
This is the ONLY currently available security driver program that certifies individual performance against the vehicle's maximum capabilities through onboard telemetry, thanks to cutting-edge onboard computers and sensors. Driver proficiency and vehicle control skills are scientifically measured from start to finish, delivering incredibly detailed metrics (KPIs)  -identifying specific areas for targeted improvement with unparalleled accuracy.
The use of computers for driver evaluation guarantees two things:
That the exercise exactly resembles a real-life situation in terms of the forces being applied to the vehicle (It's realistic down to newton's 3rd law of motion)
That the driver is able to control a certain percentage of the vehicle throughout the exercises.
Making this the only course that provides consistent and impartial KPI (Key performance indicators) reporting on driver's performance and uses deliberate practice to enhance driver's ability, systematically adapting to each driver's needs.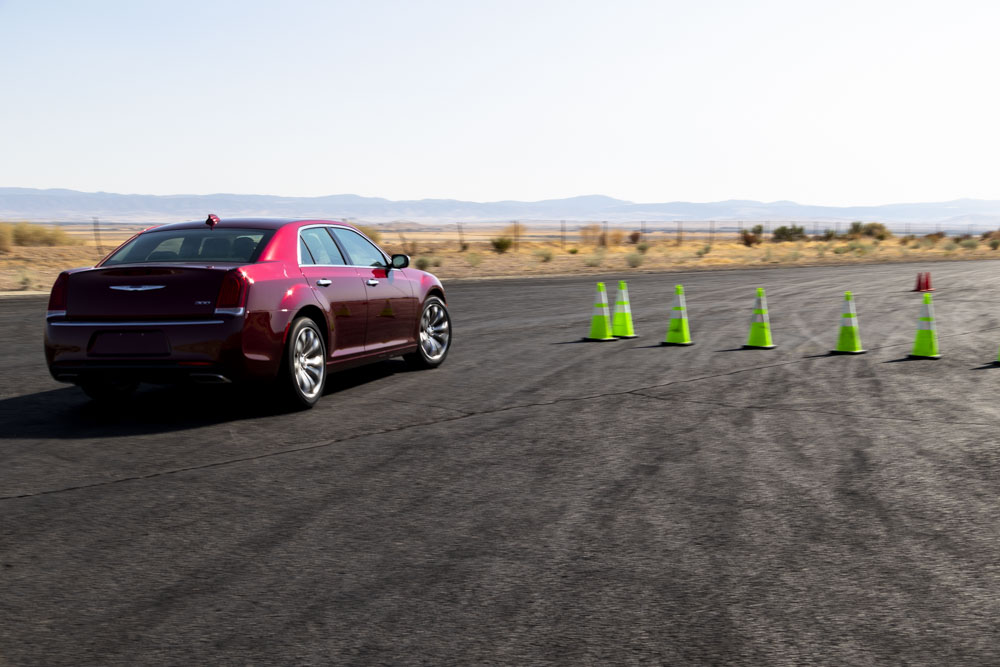 ---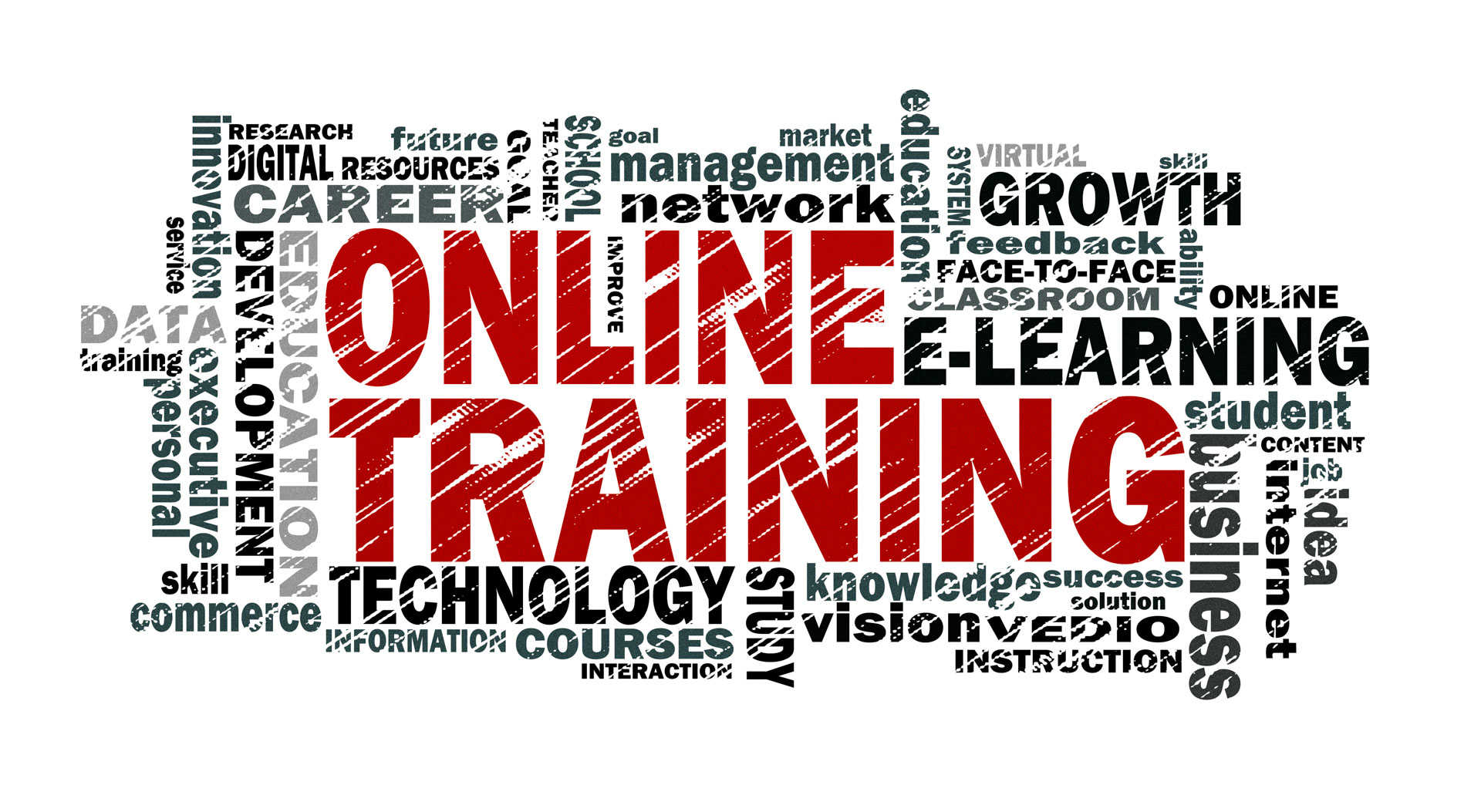 ONLINE TRAINING INCLUDED WITH YOUR PACKAGE
Times have changed, and we have evolved with them to maximize your time at the track; therefore, we have eliminated all onsite classroom time and migrated to a hybrid learning experience; this has granted us four more hours of hands-on training on the tarmac.
Knowledge is essential, and the lack of it will create incomplete skills that will disappear very fast from your brain; we need you to make sense of what you are doing behind the wheel for the right mindset to be created.
For this purpose, we have joint forces with EP Access to create a virtual classroom and some self-assessment forms that you can access at your own pace that will help get you ready for the real thing.
Every student must have finished all the virtual training before coming to the track by visiting EPaccess.com and using their personalized code to access the course.
"Driving" from a technical point of view
Making sure you understand the skill's dynamics will make them last longer in your brain. Our primary focus is on creating the mindset, which can only be achieved by experimentation with the dynamics of driving.
Discussion of the forces that act upon a car (friction, momentum, and centrifugal force) and how acceleration, deceleration, and cornering affect it, as well as what the driver can, or cannot, do to minimize the effects of those forces.
Topics included in this analysis:
Time/Distance Relationship
How is performance measured? The racing industry has been doing it for years, but the process has to make sense to you.
Lateral Acceleration, the basic of Driving Dynamics
Introduction to High-Energy Driving.
After this discussion, you will understand vehicle and driver performance factors, including mechanical and physical limitations, and what you can do to enhance both.
Topics included in this analysis:
Advanced Time-Distance Concepts
Reaction Times
Common causes for loss of control
High Threat Environment Basics
Based on our experience doing executive protection training programs in real threat environments, such as Mexico, we've created this must-know information catalog for any professional EP agent to have in case a threat materializes.
Topics included in this analysis:
Situational Awareness
Counter Surveillance
Vehicle Tampering Inspections
Checklists
HANDS-ON TRAINING AT THE TRACK
Skill Building Exercises
Our course is divided into two sections, the skill-building section, where we focus on your ability to maneuver the vehicle under simple yet very demanding exercises. We train your body to understand at a muscle-memory level the dynamics of driving, most of which are totally counter-intuitive, and we create a consistent skill that will allow you to control the vehicle at its limits through the most demanding circumstances.
This section creates the necessary mindset for accurate decision-making while using your tool, the vehicle, regardless of the situation. This is the wax-on / wax-off part of the training, the foundation for any real ability.
Slalom Exercise
A classic skill-building exercise; this will create the necessary heuristics from a profound grasp of the relationship between time & distance (how everything you do at the wheel translates into feet traveled) and hand-to-eye coordination. As with all exercises, students will be expected to perform above 80% of the vehicles handling capability. As you reach the limit on your skills, we will increase the difficulty, increasing your proficiency level.
Threat Avoidance Maneuver (Moose Test)
Here his is where skill meets reality; students will be faced with distraction and decision-making from external cues, further settling the heuristics of driving into their subconscious mind and creating the "fine motor skills" that go with it. In this exercise, you will have to react to a visual threat and avoid an obstacle consistently using above 80% of the vehicle's capability.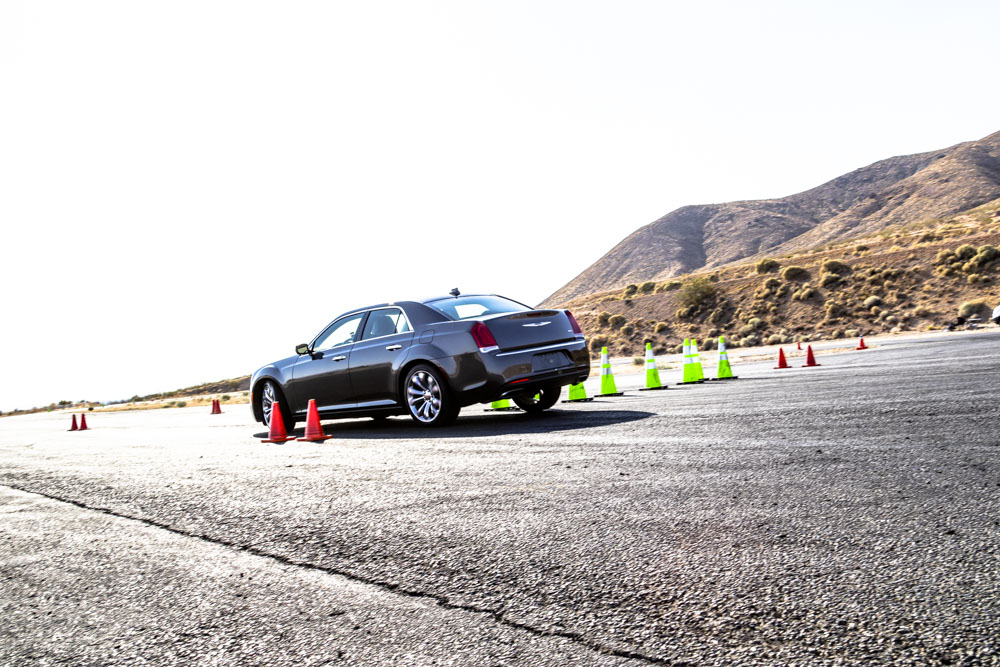 ---
Evasive Maneuvers
In the evasive-driving part of the course, you will learn to take your recently learned skills to a practical level, understand at your core what a vehicle can and cannot do. This is something that has to be experienced to engrave the skill deep into our brain, there is no other way.
Braking and Cornering
Students are required to drive through a decreasing radius turn at various speeds while maintaining control under severe braking loads with the anti-lock brake system engaged that allows the driver to maintain steering control under harsh braking conditions.
Under and Oversteer
A no simulation, no BS exercise, many security-related accidents happen during high-energy maneuvers; one crisis causes the driver to create a secondary crisis by not being able to control the vehicle. Energy maneuverability is not intuitive. You can't assume you know what control is if you've never experienced out-of-control (we only learn at the level where we make mistakes), and this can only be achieved by destroying several sets of tires per course.
Reversing Exercises
Reverse Slalom
Through this exercise, you will experience how the vehicle's handling gets degraded when driven in reverse, even at low speeds to give you an unconscious understanding of the effects of speed, steering, and braking on a vehicle moving in reverse.
Reverse Bailout Maneuvers
Understanding the dynamics of your vehicle going in reverse will create the necessary skills to successfully back out of any situation and get the car facing forward as soon and as safely as possible.
---
After we have created the skillset, we need to put it into perspective so you understand how it will play out in real life, this exercise has two purposes:
To evaluate your skill level after the course is done.
To generate an understanding of how you'll perform when subjected to high levels of stress. (Stress inoculation)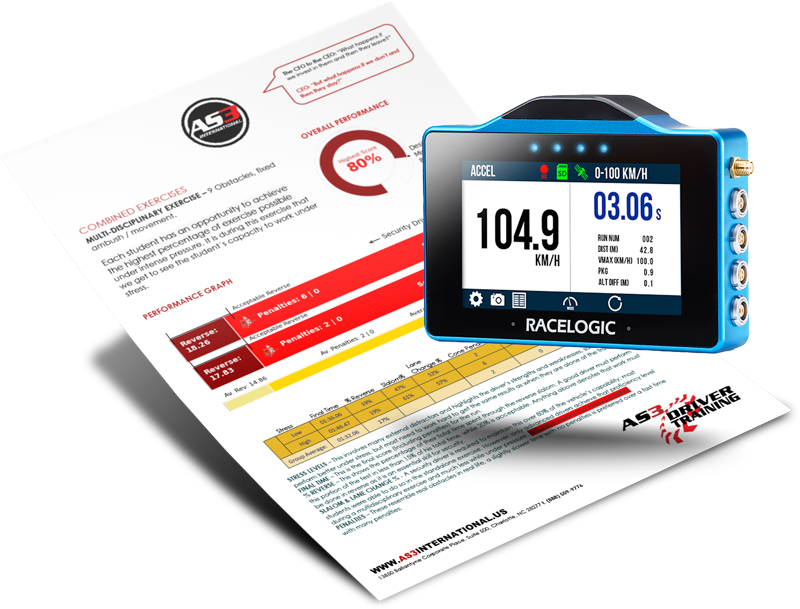 REPORTS & CERTIFICATION
All our advanced courses are measured in real-time via Racelogic computers; they have the most advanced technology, which allows us to know each participant's skill level beyond a simple interpretation of the instructor.
A performance report will be issued for every student at the end of each course, allowing teams and employers to understand:
the skill level of each of their drivers, and
the ability of each of them to apply these skills in different scenarios with increasing degrees of difficulty and stress.
These reports will allow managers to identify the individuals within their team that are the best performing assets for different situations.