SPEND YOUR TIME TRAINING, NOT TRAVELING
WEST COAST
Willow Springs Raceway
Rosamond, CA
The historic track at Willow Springs is the oldest permanent road course in the United States. Construction began in 1952, with the inaugural race held on November 23, 1953.
There are seven tracks at Willow Springs. The largest and most well-known track is Big Willow 2.5 miles and a  a 1/4-mile paved training track called The Playpen, where AS3 Driver Training holds its courses.
The State of California declared Willow Springs International Raceway as a California Point of Historical Interest in 1996.
Laguna Seca Raceway
Weathertech Raceway Laguna Seca | Monterey, CA
Laguna Seca Raceway is a paved road racing track in central California used for both auto racing and motorcycle racing, built in 1957 near both Salinas and Monterey, California, United States.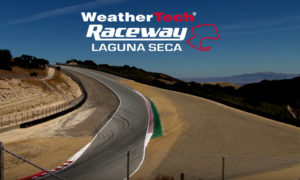 The racetrack is 2.238 miles (3.602 km) long, with a 180 feet (55 m) elevation change. Its eleven turns are highlighted by the circuit's signature turn, the downhill-plunging "Corkscrew" at Turns 8 and 8A. A variety of racing, exhibition, and entertainment events are held at the raceway, ranging from superkarts to sports car racing to music festivals. Laguna Seca is classified as an FIA Grade Two circuit.
The name Laguna Seca is Spanish for "dry lagoon": the area where the track now lies was once a lake, and the course was built around the dry lake bed. After the course was reconfigured, two artificial ponds were added.
The Evergreen Raceway
Monroe, WA
Located within the confines of the Evergreen State Fairgrounds in Monroe, Washington, the layout of the track is unique in that it incorporates an oversized 5/8-mile paved outer oval, a 3/8-mile paved inner oval, a 1/5-mile paved inner oval, a 1/8-mile dragstrip, and the #2 ranked figure-eight track in the United States.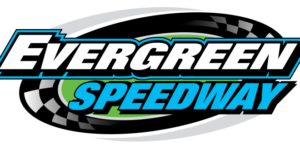 Evergreen Speedway is the premiere "Short Track" on the West Coast, in addition to being named the #2 Figure 8 track in America. Being one of 11 NASCAR tracks in the USA to host the Whelen All American and K&N Pro Series West makes Evergreen Speedway one of America's premiere short circle tracks.
EAST COAST
Charlotte Motor Speedway
Charlotte, NC.
Thanks to our joint venture with The Charlotte Motor Speedway, we're able to provide you with unrivaled training grounds, right at the heart of Charlotte.
Built in 1959 as the first track for O. Bruton Smith, Charlotte Motor Speedway's 2,000-acre property is located in the home of NASCAR and has everything "racing" located within a short distance in every direction.
Featuring state-of-the-art racing and training infrastructure, The Charlotte Motor Speedway is one of the best tracks in the country.
UPCOMING OPEN-ENROLLMENT EVENTS
GET IN TOUCH WITH AS3… ASAP!