ADVANCED SECURITY DRIVER - HYBRID TRAINING
THE MOST EXTENSIVE SECURITY DRIVER TRAINING IN THE WORLD
Time is the world's greatest asset, and when it comes to training, it has always been a challenge to build and sustain skills given the time limitations, but technology has given us a solution, through online training, we can gain 3+ hours of hands-on training in our already intensive 2-day program while providing the students a greater retention rate since training is done in their own time.
Additionally, we provide security awareness, customer support, and sustainment training, which would be impossible to do in the two days that we have at the track.
IF YOU'RE SERIOUS ABOUT ADVANCING YOUR CAREER, YOU WILL NOT FIND A MORE ROBUST TRAINING PROGRAM.
Pre-course intro
First, the pre-course intro lays out all details of the Masterclass, aligns expectations, and gets everyone on the same page.
This 30-minute online intro must be completed before joining the online course section of the Masterclass.
You are, of course, still welcome to address questions you might have about the Masterclass directly to EP Access after completing the pre-course intro.
Online course
Pablo Ortiz-Monasterio shares the most advanced vehicle dynamics concepts and driving techniques necessary for long-lasting skills in the online portion of this hybrid masterclass.
This has been described by career LEOs as something they wished they had access to while on the job.
This course is designed for Executive protection agents, security drivers, and security professionals who wish to advance their careers.
Key learning goals:
The why, what, who, how, and when of vehicle dynamics.
Taking care of the vehicle.
Security for the security driver.
Customer Support for the Security Driver.
Evaluation: To be awarded the certificate of course completion, you must pass all quizzes with an average of at least 80% correct. You may take the quizzes more than once.
2-DAY ADVANCED DEFENSIVE & EVASIVE DRIVING COURSE [learn-more]
A dynamic 2-day evasive driving & vehicle dynamics program is designed for professional security drivers, executive drivers, and executive protection teams seeking to build advanced evasive driving skills and push beyond their current limits.
This ONLY security driver program certifies individual performance against the vehicle's maximum capabilities through onboard telemetry, thanks to cutting-edge onboard computers and sensors. Driver proficiency and vehicle control skills are scientifically measured from start to finish, delivering incredibly detailed metrics  -identifying specific areas for targeted improvement with unparalleled accuracy.
Evaluations: All evaluations are based on computer-generated data; our evaluations are not subject to human interpretation.
Sustainment refreshers
Repetition, done right and at the right time, improves learning retention. This Masterclass includes sustainment training activities, paced every six months.
These 30-minute online sessions are designed to re-engage you with the material and make you think about many key takeaways in the Masterclass's online and in-person portions. They are short enough to be doable for all but challenging enough to make you think hard. Sustainment refreshers effectively reinforce lessons learned and keep skills fresh.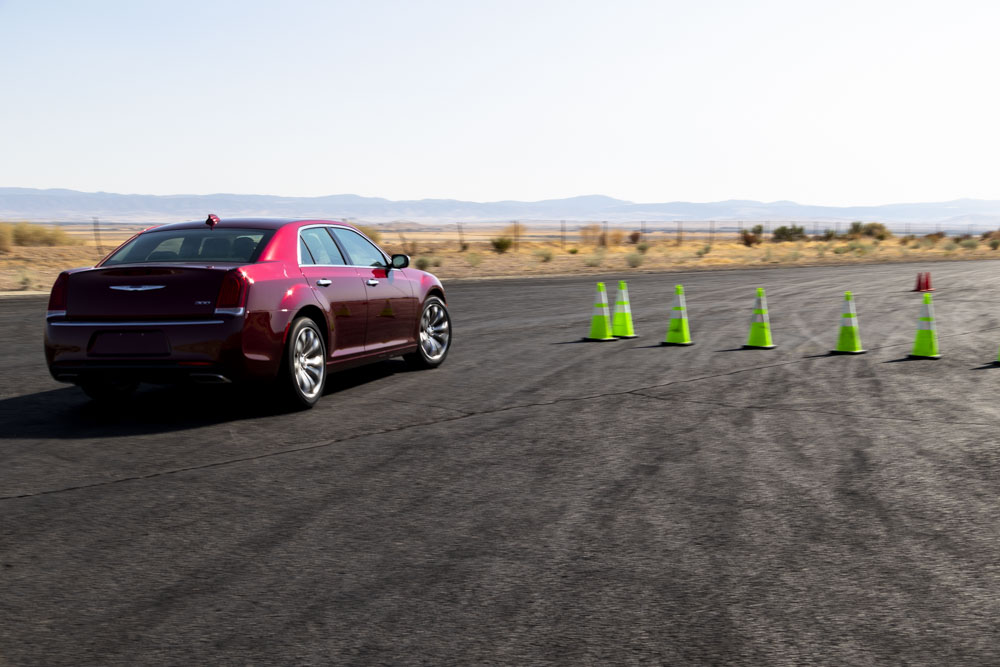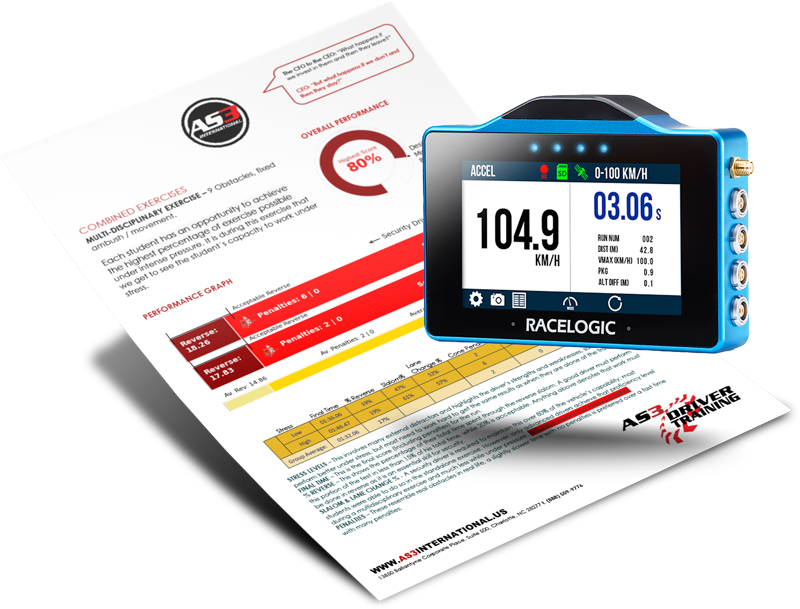 REPORTS & CERTIFICATION
All our advanced courses are measured in real-time via Racelogic computers; they have the most advanced technology, which allows us to know each participant's skill level beyond a simple interpretation of the instructor.
A performance report will be issued for every student at the end of each course, allowing teams and employers to understand:
the skill level of each of their drivers, and
the ability of each of them to apply these skills in different scenarios with increasing degrees of difficulty and stress.
These reports will allow managers to identify the individuals within their team that are the best performing assets for different situations.