We finally have a home in The Bay Area
Pablo
After a fantastic struggle to find a suitable place for training in The Bay Area, that had enough available dates to accommodate us, and more importantly, where we could come to an agreement on price so that our students could afford it as well, we finally found it.
We are incredibly pleased to announce that AS3 Driver Training has come to an agreement with the Laguna Seca Raceway, the legendary track in Monterrey County is only 19 minutes away from Monterrey Airport and 45 minutes out of Silicon Valley, the perfect location for our friends in the North West.
Our Next Training Opportunity @ Laguna Seca Raceway
From Wikipedia:

Laguna Seca Raceway (branded as WeatherTech Raceway Laguna Seca, and previously Mazda Racew
ay Laguna Seca) is a paved road racing track in central California used for both auto racing and motorcycle racing, built in 1957 near both Salinas and Monterey, California, United States.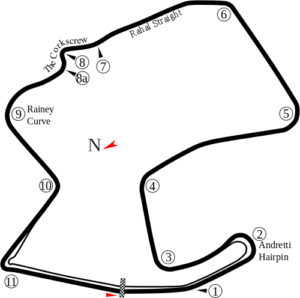 The racetrack is 2.238 miles (3.602 km) long, with a 180 feet (55 m) elevation change.[1][2] Its eleven turns are highlighted by the circuit's signature turn, the downhill-plunging "Corkscrew" at Turns 8 and 8A. A variety of racing, exhibition, and entertainment events are held at the raceway, ranging from superkarts to sports car racing to music festivals. Laguna Seca is classified as an FIA Grade Two circuit.[3]
The name Laguna Seca is Spanish for "dry lagoon": the area where the track now lies was once a lake, and the course was built around the dry lake bed. After the course was reconfigured, two artificial ponds were added.